About Happy Wheels Scooters
---
Founded with a love for riding and happiness
About Happy Wheels Scooters. We want you to be Happy with your bike or scooter so you are Happy when you ride! We have decades of product and mechanical knowledge, and our servicing philosophy is to service everything as if it were our own.
Where are we located?
Our address is Shop 2, 356 George Street (corner of Allen Street) Waterloo. We are a 5 minute walk away from Green Square station. The best place to park is Allen St, between the George St and Elizabeth St intersections. Key in "Corner of Allen St and Elizabeth St Waterloo" into your GPS.
History of Happy Wheels Bikes and Scooters
100 meters from our store is Waterloo skatepark so in 2017 Happy Wheels Bikes started a range of scooters. Parents came looking for scooters, and kids looking came looking for parts.  Now we have a great range of scooters for everyone. From toddlers on 3 wheel scooters and kids on 2 wheel scooters, to adults, commuters, electric scooters and freestyle. We only stock premium brands including Micro and Globber for kids, adults and commuters.
Freestyle brands include AO, Affinity, Aztek, Apex, District, Dominator, Addict, Ride858, Eagle, Flavor, Ethic, Friendly, Envy, District, Root Industries, Grit, Crisp, Aztek, Addict, Ride858, Elite, Phoenix, Native, Nitro Circus, TSI, Unfair, Urban Artt, Wise.
Happy Wheels started as a service-only business run from home. In 2010 we opened our bike servicing business in a small space located in Kingsford and offered our customers Felt Bikes, a brand we ride, love and still have in our store today. After quickly growing out of Kingsford, we relocated to Kensington, from there we had a bit more room to offer a greater range of parts and accessories, wheels, wheel hire, Focus Bikes, and finally Cervelo and Look Bikes. It wasn't long before we grew out of Kensington, and so now you can find us at Waterloo, with Avanti and classic Malvern Star added to our range.
Our staff
Stew (Computa) Campbell – Owner, Bike rider, Bike mechanic, Bike advisor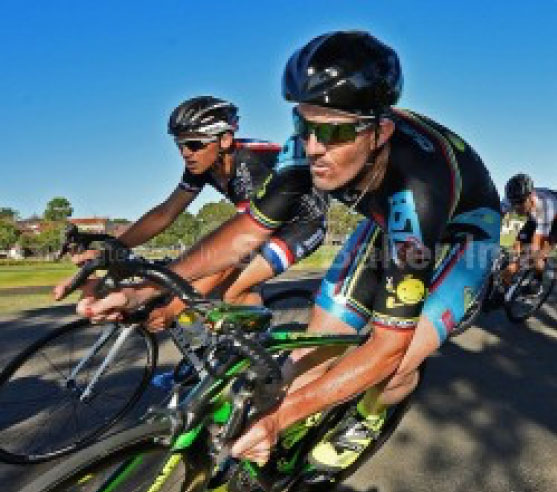 Those that know Stew (nicknamed "Computa") know that Stew doesn't stop talking about bikes or racing. Starting late in life at the age of 4, Stew's knowledge and experience on all things bikes, has been obtained as a bike mechanic and through years of A-grade road / track racing, age group world championship duathlon racing, and age group world championship triathlon racing. 
Stew puts thought into every component that goes on a bike and the placement of each bolt, cable guide, hanger, and decal. He has extensive knowledge and has been around long enough to know the workings of the older classics.  He prides himself on keeping up with  the latest developments in bicycle technology. Combine this with his down to earth fun loving and friendly nature, means he puts his customers at ease when helping them decide on what is the best bike for their needs and budget.
Stew is proud to have been given the nickname "The Bike Whisperer" due to his ability to diagnose and fix issues with bikes. For people new to cycling Stew's advice is "Relax and have fun. Ride consistently and improvements will come".
Our crew
Drop in and you'll be greeted by one of our friendly crew.  Stew, Admo, Jeff, Benny, Big Ben, Aaron, Yaniv or Mireille. We have years of in-house experience in builds and servicing, new, old, electric, custom, broken or just sentimental. Our experienced staff are available to assist with your product questions and sizing. Come in for a chat or some help, we'll assist finding the right model, part or accessory.